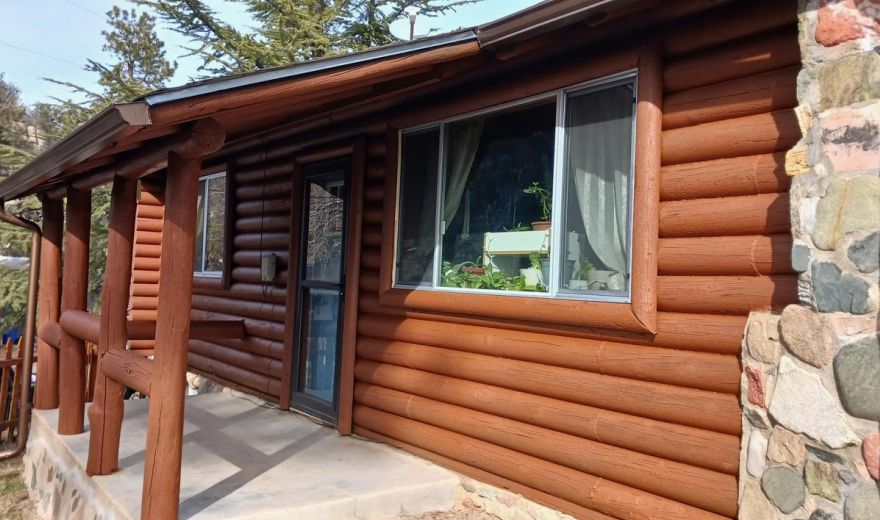 Your Local Siding Specialists
Keep your home or building looking its best with Mile High Painting's wood siding repair and installation services. Whether your current wood siding needs some TLC or you need completely new siding on your entire home, we can help. Our team can work on buildings of any size and both commercial and residential structures. Our wood siding services can help with a range of needs, including:
Installing all new wood siding to your home or commercial building.

Assessing existing siding for damage or imperfections and carrying out any necessary repairs.

Updating your building by removing existing siding or any other exterior finish and replacing it with brand-new wood siding.

We can have your siding looking as good as new with wood staining, lacquer and polyurethane applications.
At Mile High Painting, you can rely on us to deliver exceptional quality wood siding services. Our team has extensive experience and thorough training in the latest techniques, ensuring that we deliver the work to the highest standard at all times. We only use the best quality materials and professional tools, paying close attention to detail to ensure that your wood siding will stand the test of time. No matter your wood siding needs, Mile High Painting has got you covered.
Why Choose Mile High Painting
Whatever your project, you can rely on Mile High Painting to deliver exceptional quality results. Whether you need wood siding installation, wood siding repairs, or high-quality exterior painting services, we have got you covered. As a company with 20+ years of experience, we have the skills and expertise to complete any project quickly, efficiently and to a high standard. We rely on our hard-working team to complete each task meticulously, guaranteeing incredible results.
Choosing a contractor is an important decision. You want to be positive that you have hired the right person for the job. As fully licensed contractors in the state of Arizona, you can rely on Mile High Painters. We carry liability insurance, giving our customers peace of mind and assuring them that they are hiring the best contractors Arizona has to offer.
(ROC No: 326403)