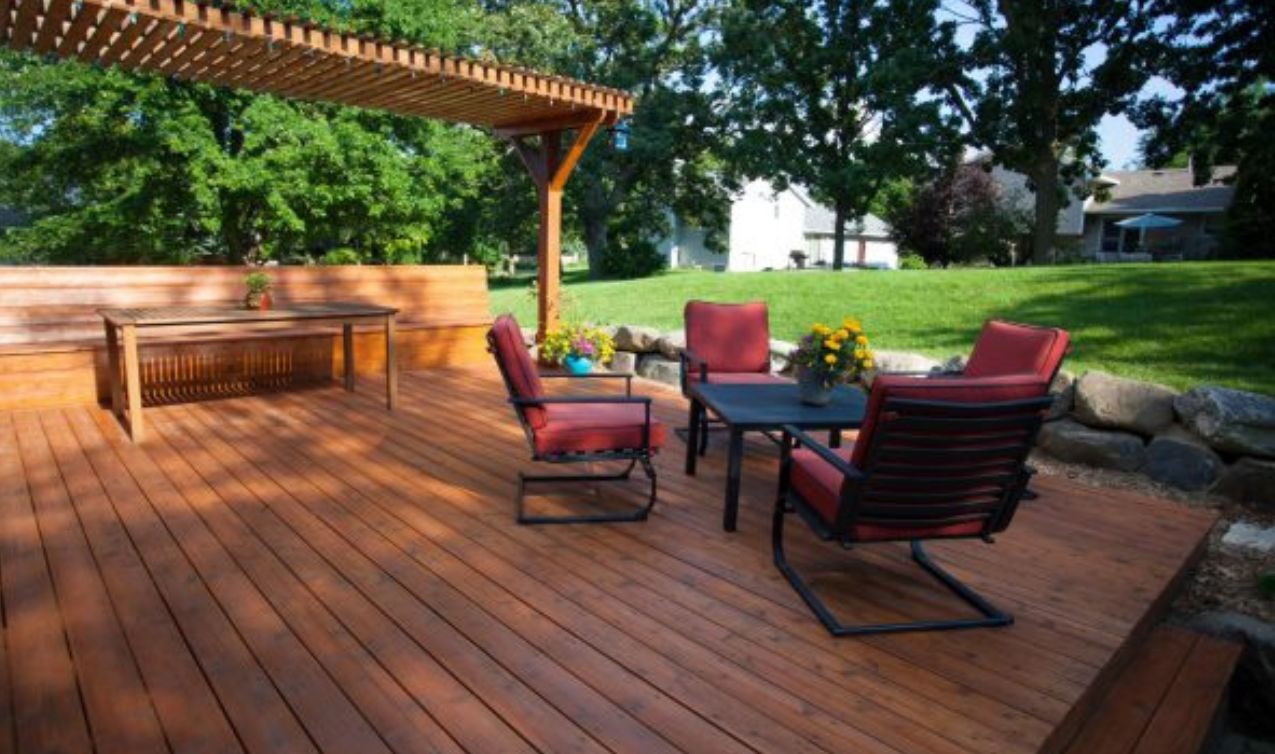 Trusted Deck Experts In Prescott, AZ
With Mile High Painting's extensive decking services, your decks have never looked better. We can handle all of your decking needs, from sanding and restaining to completely restoring a deck that is all but falling apart. No matter the size of your deck or the amount of attention it needs, Mile High Painting can assist. Our deck services include:
Assessing your existing decks to determine what it needs to help them look better than new.

Professional sanding to remove any previous product, buildup, mildew, or spores, getting it ready for new stain, lacquer, or paint.

Applying new stain, lacquer, or paint quickly and evenly, ensuring the best possible finish.

We can completely bring even the most neglected deck back to its former glory, restoring it until it is as good as new.
The team at Mile High Painting has extensive experience in deck sanding, staining, painting, and restoration. We use our know-how along with premium quality materials and professional tools to ensure that your deck looks fantastic and stays that way for years to come. We take great pride in delivering only the highest quality workmanship, resulting in decks that stand the test of time.
Why Choose Mile High Painting
Whatever the nature of your project, expect exceptional quality results when you choose Mile High Painting. Whether you need deck sanding, staining, painting, or restoration or repairs for your home's wood siding, we are at your service. We take immense pride in our ability to complete any project quickly and efficiently. Our team works hard and pays close attention to the smallest detail, allowing us to guarantee fantastic results.
We at Mile High Painting understand how important it is for you to trust your contractor. As a fully licensed contractor in the state of Arizona, you can rely on us to be the best people for your project. For our customers' peace of mind, Mile High Painters carries liability insurance in case of any unexpected incidents. Our customers can rest assured that they have chosen the best in the industry (and state) when they choose Mile High Painting.
(ROC No: 326403)