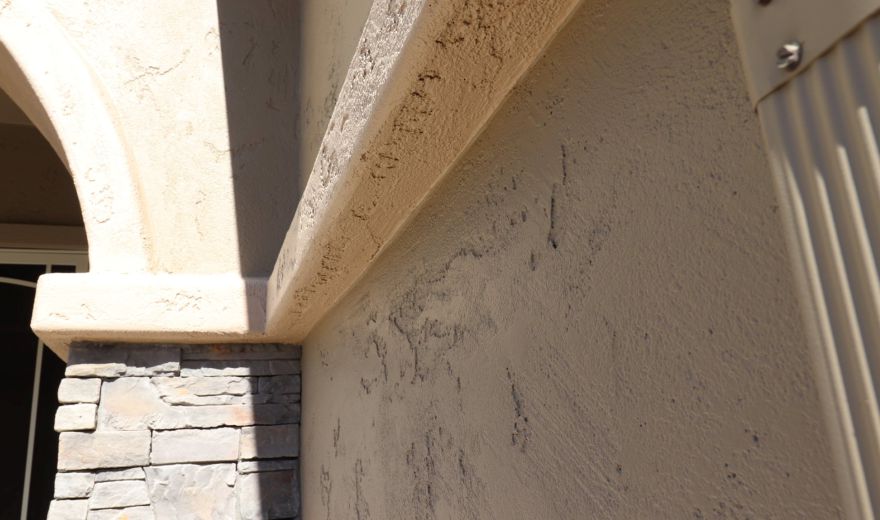 Your Stucco Repair Experts
Stucco is an essential component of your home, helping to prevent mold, rot, damp, and some structural damage. Keeping your stucco well-maintained and carrying out any repairs quickly will help ensure that your stucco stands the test of time and save you from expensive repair costs. Mile High Painting can help with all of your stucco maintenance and stucco repair needs, including:
We can assess your stucco and identify any problem areas in need of repair and make the appropriate recommendations.

We carry out the necessary stucco repairs, using our expertise to ensure a high-quality result and seamless finish.

We can help with your routine stucco maintenance to ensure that it remains in good condition, reducing the need for extensive repairs.

We can help with new stucco applications in a variety of finishes to suit your personal tastes.
When it comes to stucco repairs, you need a contractor with the knowledge and expertise to ensure the job is done correctly without leaving an unsightly, patchwork finish. The Mile High Painting team works with professional-grade materials and tools and leverages their professional experience to ensure the highest-quality results. Whether you need your stucco repaired or new stucco applied, we can help.
Why Choose Mile High Painting
When the team at Mile High Painting takes on a project, you can always expect impeccable quality. Whether you need stucco repairs that look better than new or high-quality interior painting, we can assist. With more than 20 years of experience in the industry, Mile High Painting is committed to providing outstanding results. We use our knowledge, expertise, and attention to detail to achieve the highest standards, guaranteeing customer satisfaction on every project.
Before beginning any project, it is essential to know that you can trust your contractor to deliver great work. Mile High Painting is fully licensed as a contractor in the state of Arizona and carries liability insurance for your safety and peace of mind. Working with Mile High Painting is a decision you can make with complete confidence.
(ROC No: 326403)