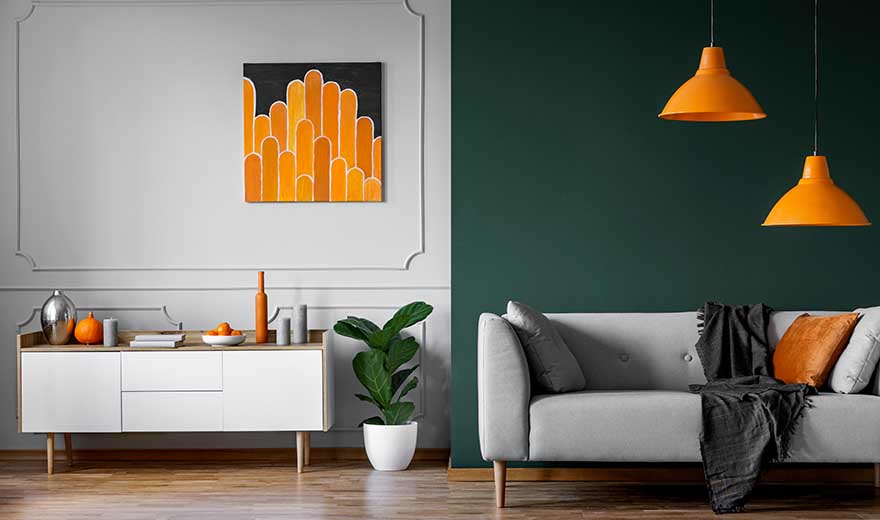 Your Interior Painting Experts
At Mile High Painters, we offer the highest-quality interior painting services. Our experienced team can handle all of your interior painting needs and can work on a wide range of surfaces, including steel, concrete, brick, wood, drywall, and more. With our meticulous approach, we ensure that any surfaces are in good condition and can be appropriately painted without any risk of damage or sub-standard results. Our interior painting services are suitable for all kinds of projects, including:
Painting a brand new build, ensuring that each surface is correctly primed and painted to ensure it stands the test of time.

Repainting existing rooms, taking care to strip or remove any previous paint when necessary to ensure a flawless end result.

Drywall-specific installation, repairs, and removal as well as drywall taping, texturing, and painting for spaces of any size.

Stain, lacquer, and polyurethane application using the right tools and techniques to ensure the job is done correctly and safely.
We work with the highest-quality materials and professional tools to ensure that we deliver flawless results on every interior painting project we take on. Our expertise goes further than painting! Our team can assess your space and advise on the proper prep work as well as help you decide on the right colors, textures, and finishes.
Why Choose Mile High Painting
At Mile High Painting, you can rely on us to provide exceptional quality, no matter the task. Whether you need fast, high-quality interior painting or some TLC for your wood siding, we can assist. With more than 20 years of experience, Mile High Painting has the knowledge and expertise to get the job done, as well as the drive, attention to detail, and strong work ethic to ensure outstanding results.
We understand that when hiring a contractor, you want to be sure you are hiring the best people for the job. We at Mile High Painting are fully licensed as contractors in the state of Arizona. We also carry liability insurance, giving you peace of mind. When you hire Mile High Painting, you can rest assured that you are hiring the best in the industry.
(ROC No: 326403)